When the outbreak is hitting us so rapidly, some are adding to this panic, and others are helping to create awareness and appealing people to follow the precautionary steps. And Bollywood celebrity has also taken up the responsibility of creating awareness and appealing everyone to stay safe. Besides, many celebrities have tweeted, put on their Instagram and Facebook feed to take precautions, stay safe, desist from spreading rumors, and stop panicking. After the first post on Instagram by a celebrity, internet bombastic with numerous Bollywood gossips news in English regarding the concerns of the stars. In creating awareness for the disease, several actors take the help of social media and post their views as follows: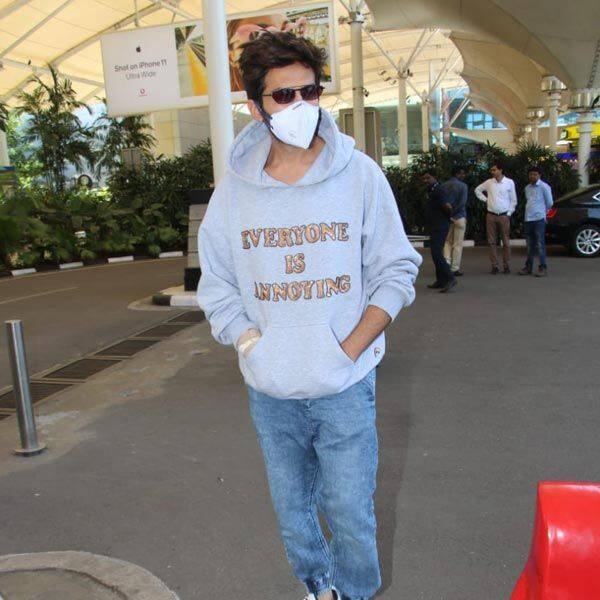 While shooting in Lucknow, Kartik Aryan uploaded a video on Instagram wearing a mask showing that not only him but every crew member on the set is wearing it. The Bhool Bhoolaiya 2 actor also captioned the Instagram post with "Stay safe guys. Can't stress this enough." with two hashtags that include #WashYourHands and #CoronaStopKaroNa. 
The veteran actor also shared a video on Instagram and Twitter in which he is appealing to the public to stop pancaking, start taking precautions and discover the joy of being alive. In the video, he shared he said, "There is fear everywhere, and unfortunately, this fear is real. Don't let worry kill you before the virus does.  The illness is impacting our daily lives and mindset more than anything else, especially our psyche in a very frightening manner. After the news about the outbreak, suddenly, the whole world is depressed because, for the first time in the modern world, we are feeling completely helpless. And unknowingly, we are discovering the importance of being alive." 
Moreover, he said, I think the only way to deal with the crisis is to change our approach towards it. Expect to be careful, we can barely do anything about it. One thing that this virus has done to us is to make us unimportant and extremely vulnerable. So why don't we enjoy every moment we have and discover the joy in everything we do till we are alive? These are some positive and beautiful things said by the artist.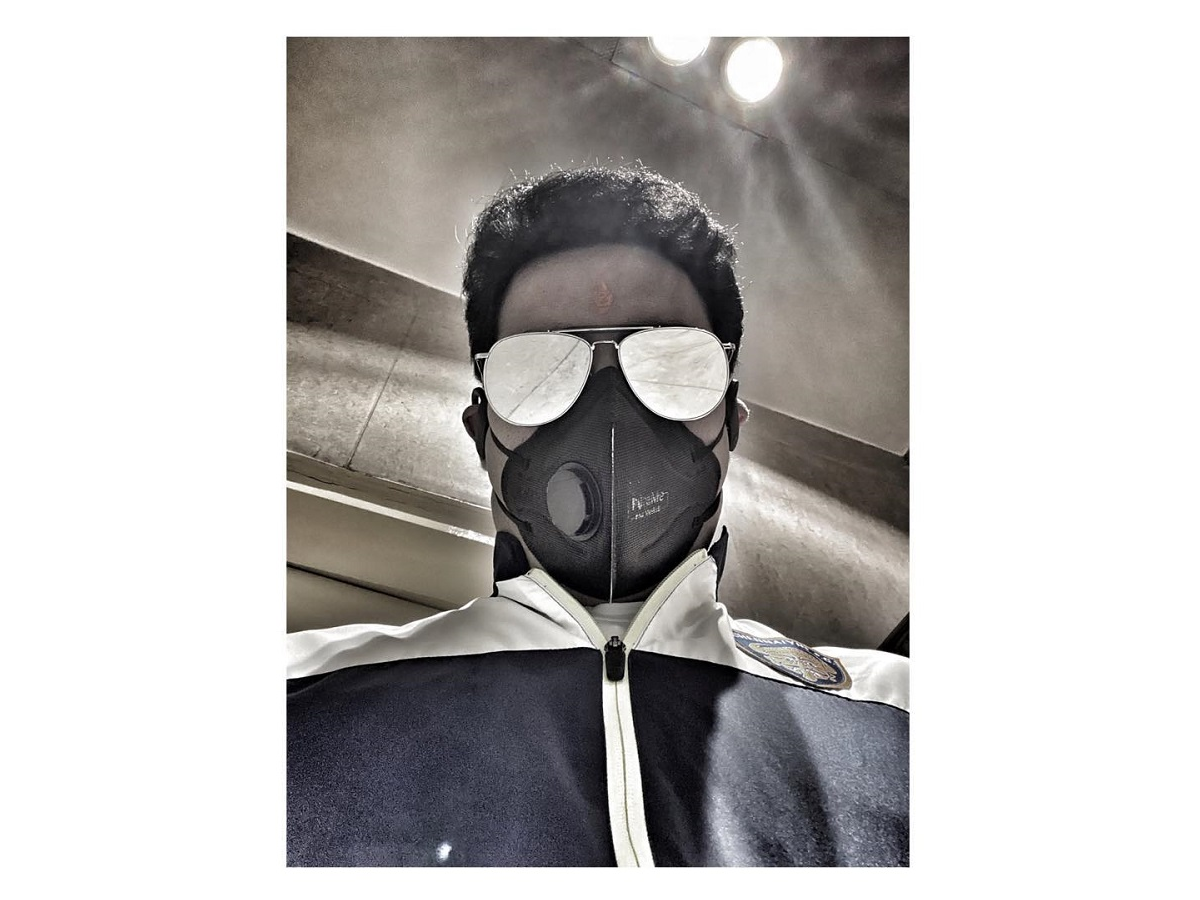 Even Jr. Bachchan had shared a few things about the outbreak using social media as a platform and said to stay safe at the time of the epidemic. He posted a picture wearing a black mask and written stay safe in the caption.
Kareena Kapoor Khan, who recently became the part of the most powerful social media platform- Instagram, also posted something regarding the Coronavirus outbreak. Due to the rising misinformation around the world regarding Coronavirus, Kareena shared a note on her Instagram story saying, "There is so much of new information coming out every minute, and it's quite scary for everyone around the world. However, we need to filter this information from the right and reliable sources. Don't panic, and don't cause it either because your actions affect people around you.  The world is making an effort, so we must do our part, stay clean, and stay safe. Love you all."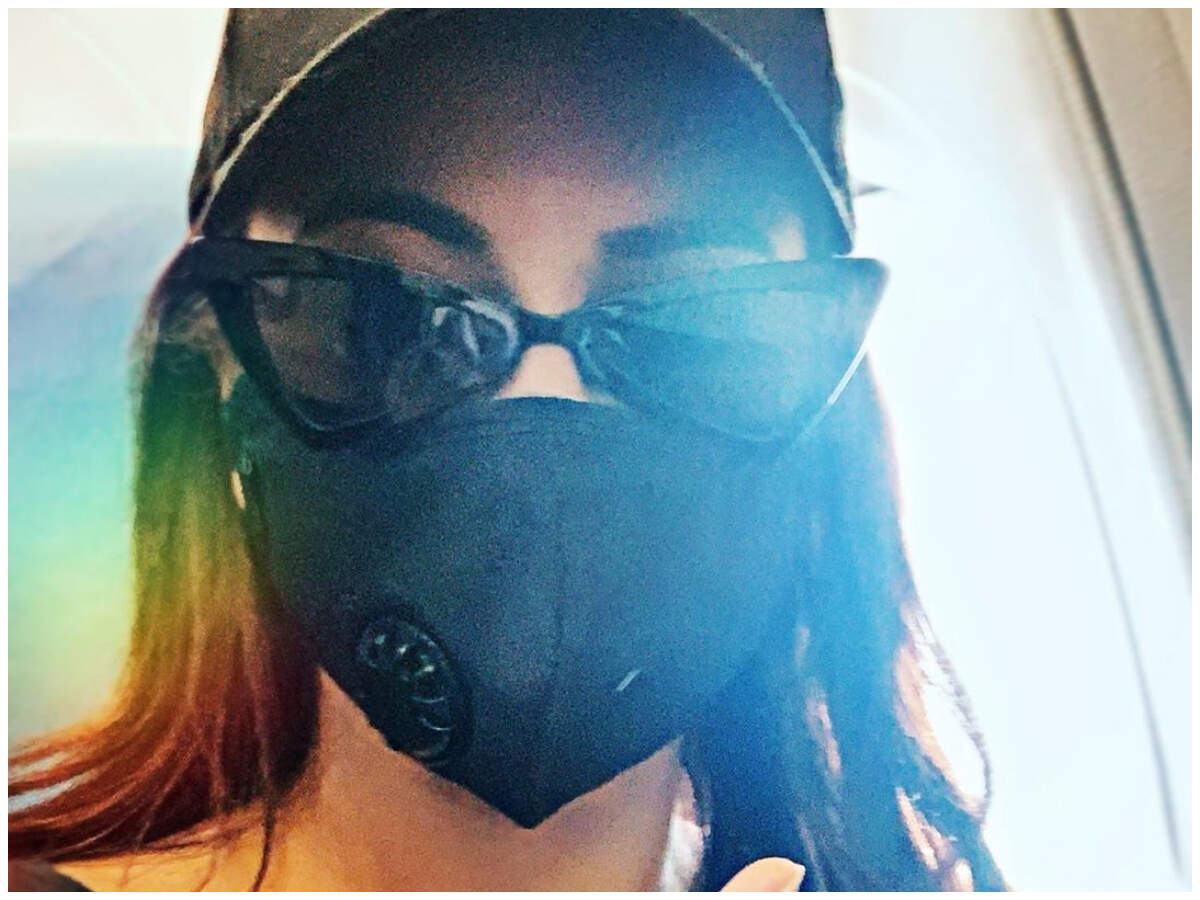 Sonakshi Sinha also shared a selfie on Instagram wearing a mask and written a caption stating, let's ensure not add more to the pandemic by circulating rumors and unverified information as the world is fighting the battle of Coronavirus. Take precautions and be safe. Neither panic nor add to it.  Lastly, try to make the most out of the quarantine time. 
Earlier during the day, reported in Bollywood gossips news in English that Bollywood Big B also expressed his thoughts regarding the pandemic Coronavirus on twitter. He recites a short poem on twitter in Hindi, which means there are so many people claiming to do this or do that whom we should hear or should heed to stay safe. Also, at the end of the poem, he is saying; do not touch anyone without washing your hands with soap.
The actress posted a glam picture wearing a mask from the Istanbul airport, where she had arrived for the shooting of her upcoming film with Prabhas. 
The spreading of this pandemic is outrageous. All we can do is follow the precautions, stay cautious, and stay safe!