Celebrity marriages in Hollywood are as fragile as male ego. However, some couples have been together for a decade or two now setting examples for others!
The only relation that I have been able to keep strong for years now is with my Optimum package. I won't let go of any of the services at any cost. The secret to this strong relationship is Optimum's amazing service.
Let's find out the secret to these long-lasting celebrity marriages.
Ellen DeGeneres and Portia de Rossi
The two have been together for a long time now. Ellen agrees that the secret to her marriage working so well with Portia lies in the struggles that the latter puts in towards having a mutual understanding. Ellen further adds that Portia makes an effort to understand me and makes it a point that she is understood as well. Hence, reducing the gap that may arise due to misunderstandings.
Both of them agree to the fact that loving someone implies that you understand them and respect the differences. Their marriage revolves around two things- love and support.
Deborah Lee Furness and Hugh Jackman
They are together for two decades now. According to Hugh Jackman, the reason that their marriage lasted this long is the presence of the right foundation. He explains that you have to lay the right foundation that in this case is choosing the apt life partner for yourself.
In an interview, Hugh said the following referring to his relationship:
"You have got to find the right person. It's powerful but simple."
Blake Lively and Ryan Reynolds
Blake and Ryan are perhaps the most favorite couple whom people can't stop adoring. Whether it is an exchange of funny Twitter comments between the two or Ryan giving an emotional speech for wife Blake in public, this couple is ultimate goals.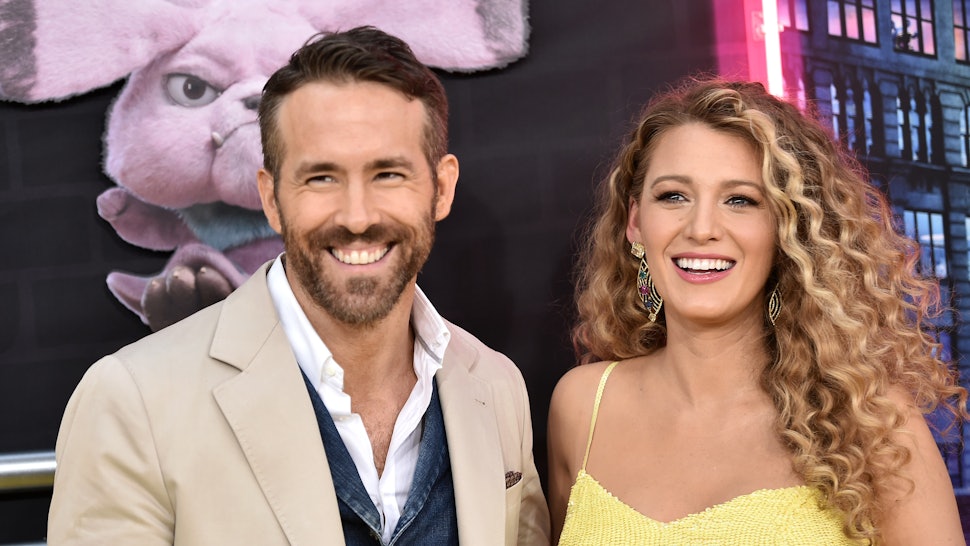 The sense of humor that both have apart from looks, making them a power couple. Blake agrees to treat husband Ryan as her best girlfriend whom she can share anything with. And she states that this is the secret to their happy married life as well. Now married for six years, the both treat each other like their best friends. And this is what makes the whole difference in their marriage.
Faith Hill and Tim McGraw
The couple's been married for over two decades now. While sharing the secret to their long-lasting marriage, the couple had different views. Both of them are rather hilarious. Maybe that is one way of maintaining a healthy relationship.
According to Tim Graw, saying yes ma'am on everything does the trick. However, Hill has a bit of a contradictory thought to that of McGraw's. She suggests not to say too much of 'yes' and stand strong whenever need be. Funny isn't it.
Chrissy Teigen and John Legend
All of me loves all of you…
Before I start singing the whole song, let's see what this power couple has to say about a long-lasting relationship. Apart from being deeply, and madly in love with each other, they both agree that they have a great amount of respect for each other as well. Not to forget how the duo enjoys each other's company.
John Legend's net worth is estimated at 75 million dollars.
Teigen and Legend also believe that humor can make a relationship strong as well. Their suggestion? Have a sense of humor. It helps to keep a relationship alive. Legend agrees that his wife is funnier than him. But he succeeds in making Teigen laugh now and then as well.
Rita Wilson and Tom Hanks
Married for 27 years now, Rita and Tom make an adorable couple. But this couple has had their share of ups and downs. However, they came out through all that even stronger than before. Hanks has always shown appreciation for his wife whether in private or in public. He believes this is one of the secrets to his successful marriage with Rita.
Appreciation, love, and care are the mantras this couple lives by.
Sarah Jessica Parker and Matthew Broderick
Keeping your private life private is the key to a successful marriage according to this adorable couple. The two are together for decades. And both of them agree that not discussing our married life with others has done the trick. Apart from that, Sarah suggests talking a lot with each other is also essential.
Hope you learned a lesson or two from these celebrity power couples' suggestions. I will keep Sarah's advice in mind. Because I turn to my Optimum TV package instead of sorting things out with my boyfriend in case of a fight. It seems like resorting to seasons to divert my mind is not doing the job.