If you have been dreaming of operating a new business venture, then choose the hospitality sector. The hospitality sector is a broad one with lots of business opportunities for entrepreneurs. Entrepreneurs like Ervin Ahbabovic have taken advantage of the vast opportunities presented by the hospitality industry. Ervin Ahbabovic is a key player in the hospitality sector and a former military man. He has established many hospitality businesses for more than two decades.
Ervin acknowledges that hospitality doesn't only encompass hotels, but includes spas, resorts, restaurants, and so on. An individual or a group of individuals can operate these businesses. Moreover, some of these businesses are family owned.
Why Should You Venture Into The Hospitality Industry?
There is a market for every product and service. So, if you venture into providing hospitality services, you'll get customers with the right method. This is because the hospitality sector has an array of business ideas for entrepreneurs. No matter which area you choose in hospitality, just ensure your business provides solutions to your customers' needs. Also, let your business be located in a good area, offer the right service, and satisfy your customers.
To satisfy your customers, you need to survey the market and map out an effective plan.
Branches of Hospitality
Hotels
Hotel owners and operators need to be innovative, well-rounded, and persistent. Hotel entrepreneurs must be well-read and be ready to work, even if it means getting dirty. What we mean by getting is that an entrepreneur must be ready to do menial tasks when needed. For example, there's no cook in your hotel, but you can cook, then cook till you hire a cook. Or there's no manager to manage the hotel, you can become a manager. If you don't do these tasks, your hotel operations will be affected. This is because you won't be able to offer good services. Then the hotel will be known for its poor customer service.
In addition, you need to have basic knowledge of the law, HR, construction, IT, financial management, and so on.
Furthermore, an entrepreneur must be persistent and determined to make his business a success. He/she should know that failure is part of life and leads to eventual success.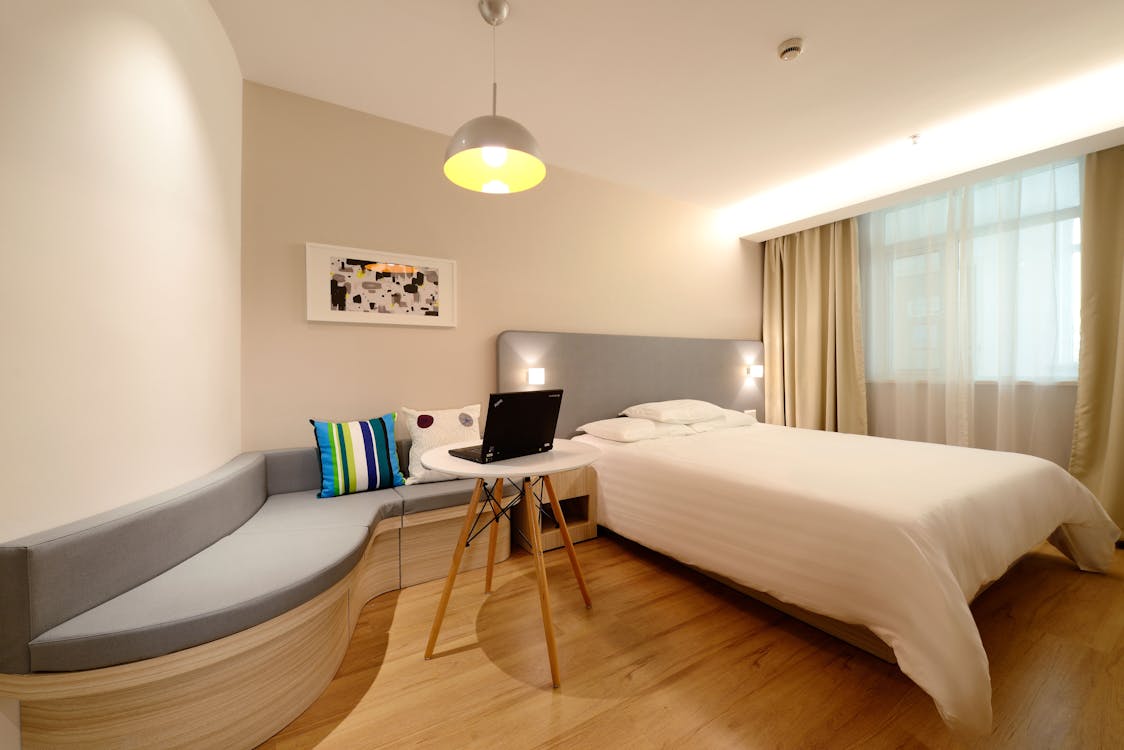 All the big hotels present today started from somewhere. They tasted failure and experienced success.
Examples
An example is the Hilton and Marriott Hotels.
Hilton Hotel
The hotel was an accidental business purchase made by Conrad Hilton. Conrad bought the hotel when its business operation was failing and saw a chance to fulfill the needs of the people in an area. He took the chance and made a success of it. Conrad could have turned away and ignored the business like others. However, if he had done so, he would have lost a highly profitable business. This proves that sometimes, luck is needed in a business apart from hard work and dedication.
Marriott Hotel
The Marriott hotel started as a beer-selling kiosk in the US. The kiosk was owned by the Marriott husband and wife duo. The couple later ventured into the food business, turned it into a franchise, then converted the business into a hotel. The Marriott hotel became well known today.
Restaurant
An example of a family-owned/operated restaurant is Mcdonald's. The business is operated by the McDonald's brothers and has been turned into a franchise. The brothers use innovative methods to cater to the needs of people and used them to grow their business. Some of their mode of operation was new and this attracted more customers.
Rentals
An example is Airbnb, a firm that provides rental apartments and properties to its clients. The firm was established by two friends who couldn't afford their rent then. So they rented their apartment and used the money to pay bills. This sparked a business idea in their minds, and they went for it. Today, the small firm they established has become a flourishing firm with millions of users and bookings.
Other branches include spas, resorts, recreational centers, and so on.
Challenges
Successful hospitality entrepreneurs like Ervin Ahbabovic, have faced many challenges to be where they are now. Without a challenge, you can't grow or develop. When you have a problem, you learn from it and become stronger.
So how did entrepreneurs overcome their challenges? They took their time to survey the area, form a business plan, and use effective business strategies. They conduct business with good business ethics to maintain a good reputation with their customers.
Hospitality entrepreneurs put the needs of their customers first because they know that customer satisfaction comes first.
Gradually, they faced their problems and made their business grow and develop exponentially.
Conclusion
Ervin Ahbabovic encourages people to step into the hospitality field. In his words, "the world evolves constantly and there are new needs to fulfill. So, why not create solutions to satisfy this need and make profits?"
Ervin is right. New ideas are springing up in the hospitality industry and these ideas have been turned into business ventures. Therefore, get the resources you need, maximize them, and build a business empire in the hospitality sector.